Anna has established two theatre companies as vehicles to produce her work: Park Road Productions, in Leeds, in 2004, and Broken Leg Theatre in Brighton in 2008. She has written and toured five plays in that time, several of which she also directed.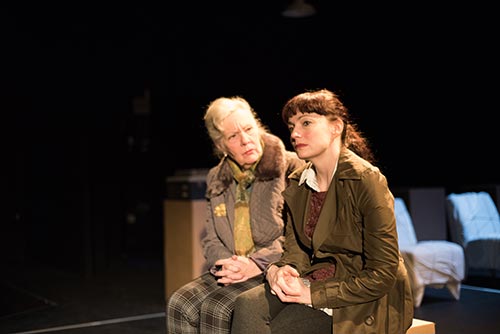 Three Generations of Women
Three Generations of Women is a story of the horrors of moving back in with your mum in your 30s, of finally appreciating the best piece of advice your grandmother ever gave you and of extraordinary family secrets held across the generations.
Imagine a world where you could get everything you possibly wanted. You could be slim, beautiful, successful, rich with an amazing house and gorgeous partner. You could spend your days wandering along sandy shores and eating in the finest restaurants.
An observational comedy based in a pub in a northern Lincolnshire town. It's the night of the weekly pub quiz and tonight the stakes are high with a possible £500 cash prize. Four friends slog it out against locals, as the quiz, headed up by Karaoke Dave puts these friendships to the test as old rivalries and loves lost rise to the surface.